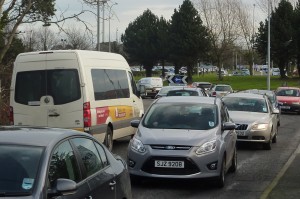 Last month the council supported my proposal that the councils refuse transfer lorries should be diverted from the Rathgael Road to the ring road. These 40 ton juggernauts should not be using the Rathgael Road which is a Grade C road built in the year of the pony and trap.
This diversion will result in a reduction of 5000 journeys per year which will be transferred to the purpose built ring road. I believe this diversion will result in less damage to the roads surface and reduce the noise and environmental impact on the residents of the Rathgael Road.
I was therefore disappointed that only one of the Bangor West councillors, Anne Wilson supported my proposal.