The March 2007 election to the Northern Ireland Assembly produced a massive shock when Brian Wilson the Green Party candidate was elected in North Down. Previously no Green Party Assembly candidate had even saved their deposit and Wilson had polled four times as many votes as the previous Green Party candidate and became the first Green Party MLA in Northern Ireland.
On a closer analysis it was not so surprising as Wilson had been a North Down councillor for 26 years and had topped the poll in Bangor West at 5 successive elections.
First elected as an Alliance councillor in 1981 Brian Wilson later became an Independent councillor campaigning strongly on environmental issues, including the protection of the green belt, and Bangor's built heritage. He joined the Green Party in 2004, and again topped the poll in 2005 becoming the first elected Green Party councillor in Northern Ireland (two other Green Party councillors were also elected in South Down). Two years later Brian Wilson became the first Green Party MLA in Northern Ireland.
---
Councillor Brian Wilson comments: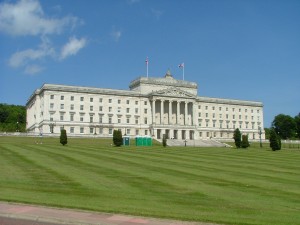 "I was proud to be elected as the first Green Party MLA in Northern Ireland. It gave me a forum to raise environmental issues which had long concerned me but been largely ignored by the Assembly particularly planning, climate change, and animal welfare.
However more importantly it gave me an opportunity to establish the Green Party as a credible party, Before my election the party had no office, no paid staff and no profile. In setting up my office in Bangor I gave the party a public presence and I was able to appoint staff to help with constituents problems and Assembly debates.
I needed staff immediately and I appointed a party activist Steven Agnew as a temporary research assistant. He quickly grasped Assembly procedures and issues and after some months I gave him a full time contract.
Prior to the 2007 election I had promised the electorate of North Down and the Green party that I would only serve a single term.  I therefore had to ensure these gains were not lost and that the party would have a credible successor. Steven seemed the ideal candidate and over the next three years he was groomed as my replacement. This included his selection as Green Party candidate for the 2009 European election. He did extremely well and began to create a public profile. This was further enhanced in early 2011 when I stood aside and encouraged him to become party leader to increase his profile before the 2011 Assembly election.
Steven retained the North Down seat and in the local government elections held on the same day the party increased its vote and elected three councillors. It was clear that the Green Party is now an established part of the political scene in Northern Ireland.
I feel I have achieved my main objectives to establish the Green Party as a credible part of the political establishment in Northern Ireland and promote green issues to the political arena. I was therefore extremely disappointed that there is no reference to the role I played in establishing the party including the £20,000 I gave to fund elections and pay staff on the GPNI web site. It would appear from the site that the party suddenly started in 2011.
I am proud to have been the first Green Party MLA. I believe I served my constituents well raising issues particularly relating to the environment which prior to my election had not been raised. I was delighted to invite many of my constituents to Stormont to see democracy at work. There have been disappointments particularly with the lack of support for my banning fox / stag hunting bill and the introduction of planning changes which will destroy our countryside.
It was a interesting experience having previously been a lecturer on government it was fascinating and somewhat surprising to see how it the Assembly operated in practice."
---
Brian Wilson Election Video:
Feel free to watch my video profile (2007) to find out more about me and what I stand for.