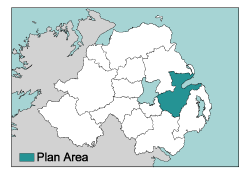 Northern Ireland Assembly, 01 February 2010
I ask the Minister of the Environment if he will take action to expedite the adoption of the Belfast metropolitan area plan. (AQO 678/10)
Edwin Poots (DUP)
The public inquiry into the Belfast metropolitan area plan (BMAP) concluded in May 2008, and prior to completing its report and making recommendations to the Department, the Planning Appeals Commission (PAC) is considering all the information arising from the inquiry. PAC has indicated that there is a preliminary timescale for delivering the report to the Planning Service as early as summer 2010. Upon receipt of the report, the Planning Service will consider PAC's recommendations and a plan will be prepared for adoption. The adoption date will depend on when the PAC report is received, but it is unlikely to be adopted before 2011. However, upon receipt of the PAC report, I will consider any available options to expedite the adoption of BMAP.
Brian Wilson (Green)
I thank the Minister for his answer, although it was rather disappointing. The North Down and Ards area plan was completed in 1995, and consultation on BMAP started in 2001. The draft BMAP was supposed to protect villages such as Crawfordsburn and Helen's Bay, which were designated as areas of village character. However, the draft plan is not in operation, and as a result, many architecturally important houses have been demolished and replaced by apartment blocks. Every year, we lose more and more houses. If BMAP is not adopted soon, there will be nothing left to protect. Therefore, before it is adopted, would it not be possible for the Minister to introduce some measures to protect our built heritage? In another two years, there will be nothing left.